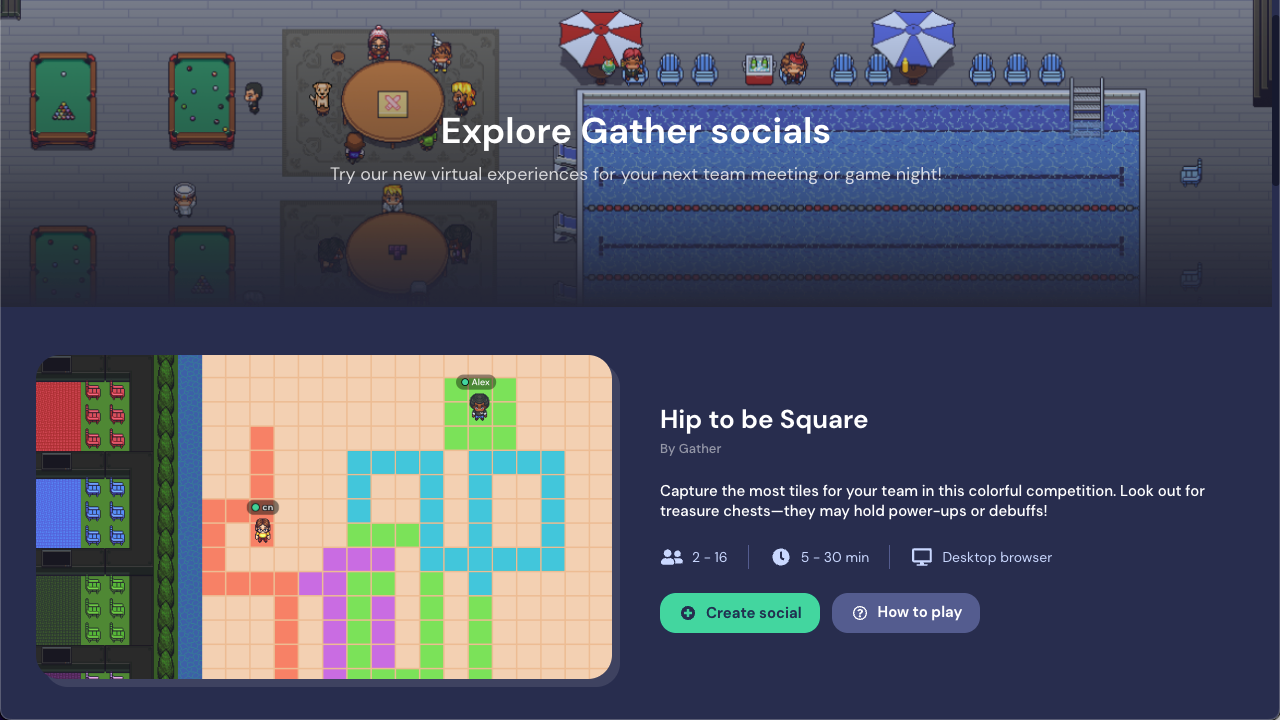 To help your team easily reconnect and share joyful moments together, we're creating fun new team socials within Gather. One of our new experiences is Hip to be Square, a colorful competition to claim the most squares for your team. Just head to
https://app.gather.town/team-socials
, select
Create social
, and you'll instantly have a social Space ready to share.
Remember, Gather Socials for Teams are
completely free
for teams under 25 people!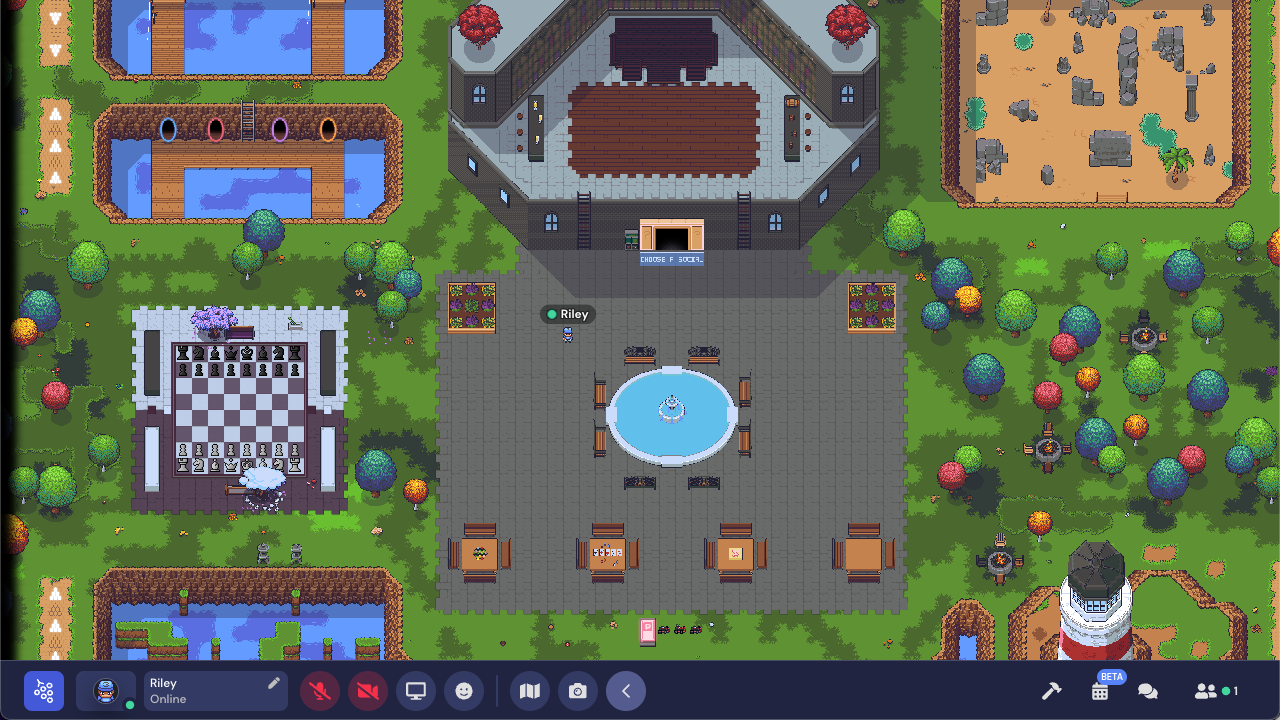 As you're exploring Gather Socials, you may stumble upon a fun-filled park Space. In this park, we've hidden all kinds of new features and classic games, including poker and Draw Battle. If you find yourself in the park, share the URL with your team to explore this interactive Space together.
🦋 More Updates and Bug Round Up
Added

Reduce FPS when tabbed away

in

User Settings

>

Graphics

to reduce frames per second (FPS) when you're tabbed away from Gather. This setting is enabled by default to improve your computer's performance.
Updated Rec Room object to offer four socials: Hip to Be Square, poker, talent show, or grand prix.
Added more informative messages for loading.
Updated the character picker so that changes save when you are finished editing, instead of reflecting each modification in real time.
Fixed name tag issue so that your name is centered above your character.
Fixed Mapmaker issue so you can successfully upload a background after using walls and floors.

Note:

There will not be a product update on May 10 because we'll be Gathering for an in-person retreat May 9-13. During the week, our team will be available 1 hour daily to check in on time-sensitive email requests.