We're been plugging away at improving performance with a scattering of bigger projects with longer timelines so this week's update is short and sweet.
🔍Smart Zoom (Gradual Roll Out)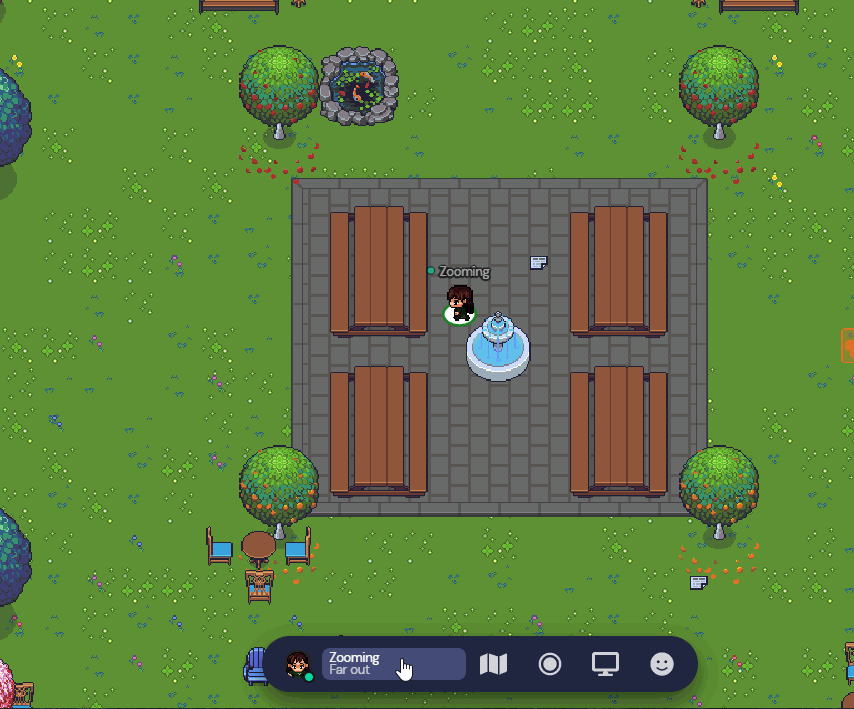 To help images and objects render as crisply as possible on every shape and size of screen, we've created Smart Zoom. This feature will:
Automatically adjust how zoomed in your view of Gather is
Recommend the best viewing setting to prevent image distortion
If you would rather adjust your canvas size on it's own, you are welcome to manually adjust your own zoom in your user settings. This setting also allows you to see Gather maps better without compromising the size of your sidebars and options menus!
This feature is in Gradual Roll Out - which means some of you will see it before others to help us ensure all of the kinks are worked out before we roll it out to everyone!
🐛 Minor Updates and Bug Round up
Increase non-optimized screen share limit from 1080p to 4k
Remove 680 kps limit when screen share optimization is turned on
Bubble start bug
Create New Room name erased on click bug
Zero character room name bug
Special characters in Space names bug
Chat Bee Movie bug
Gather Staff Access toggle
White screen after check out bug
Guestlist upload error
Several video bugs
Fixed several connecting issues
Lots of performance improvements
That's all for now!
- The Gather Team