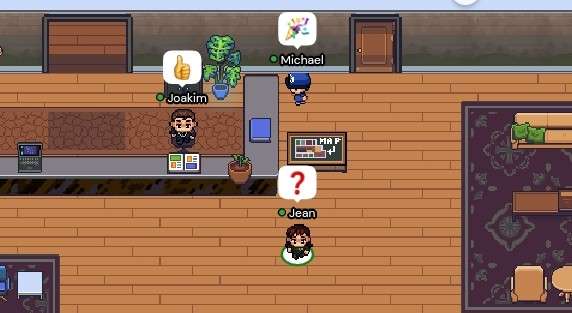 This week's Sunday update will have a quite a few big and exciting changes!
Be sure to pay extra attention in regards to:
Auto Muting

(When tabbed away), and

Quiet Mode

(Only see and be seen by those immediately adjacent to you!)
On to the updates!
🔧 Audio & Video Connection Improvements
To help you keep up with on-going conversations, we've updated and improved how you are connected to others.
🔉

Audio Smoothing

- When you scroll through your video carousel to find who's talking, you will no longer experience audio connection disruptions. Occassionally, some videos may still take a moment to fully load, but the sound will not drop out.
📺

Video Preloading

- Videos from others around you will be preloaded to improve connection time. Your interaction distance will remain the same, but now you can immediately start chatting when someone is in range instead of having to wait for the dreaded "connecting" message to disappear.
.
🔇 Auto-Muting and Auto Camera-Disable
Starting Sunday, when you tab away while inside of a Gather Space for the first time, you will see this when you return: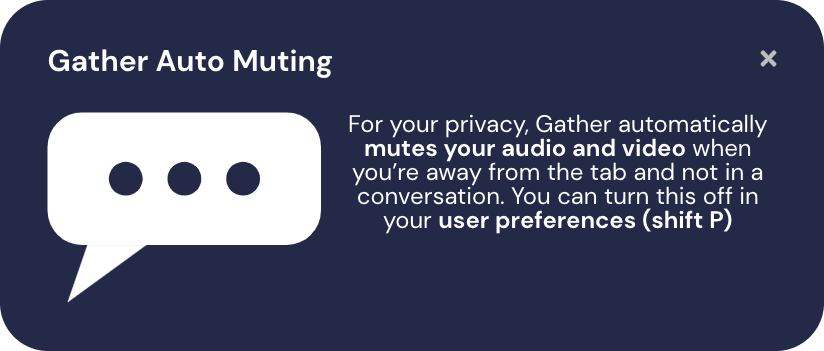 Gather automuting will trigger whenever you're
tabbed away
and
not connected to at least one unmuted person
. This means that in an office environment, if you're sitting in a desk next to your auto-muted coworker, tabbing away will also turn off your camera to maximize your privacy! When you return to your Gather browser tab, you will automatically be unmuted and your camera will turn back on.
Note:
This does mean the removal of "Work" and "Busy" mode. The new default means you will always be in "Work" mode unless you turn it off.
2nd Note:
When you are inside of an iframe
and not connected to others
,
you may also experience being automatically muted. This is due to the iframe being in "focus" as opposed to the Gather Application itself which has a similar effect to being tabbed away. When you close the embed and put gather back into focus, Gather should automatically unmute you.
To disable this and always have your camera and microphone on, even when you are tabbed away from Gather, simply toggle the setting found here: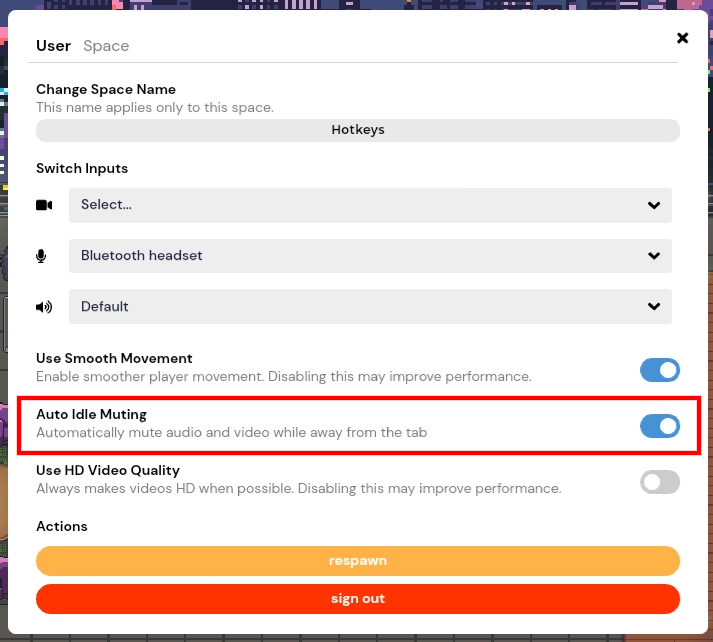 .
😍 High Definition Video Quality is finally here!
By default, you will always see an HD Quality video if you are connected to only one person (if they are transmitting an HD video stream). When others join your conversation, your video quality will automatically switch to standard quality to help with general performance. You can instead change your settings to always make all videos HD whenever possible in your user settings.

.
In Quiet Mode, you will only send and receive audio and video from others if they are are immediately next to you (including diagonals). This will greatly reduce the number of videos you will see and interactions you will have. You can toggle this on and off from the User Control Menu found by clicking on your name on the blue bar at the bottom of your screen or by using the mapped hotkey (Ctrl/⌘ + u).
Note:
When you are in quiet mode, your status indicator will turn red both on your icon and on your name over your avatar's head.
.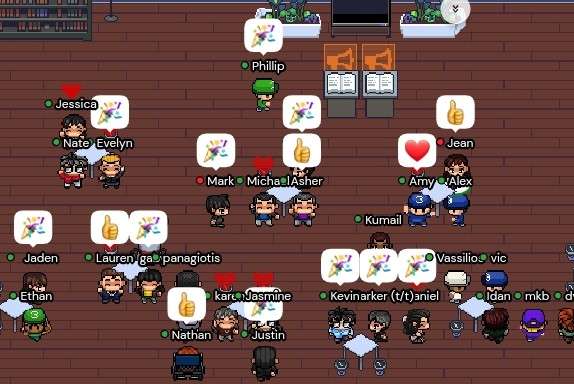 You can access them from the bar at the bottom of your screen, or quickly and easily switch between emotes by the associated numbered hotkeys!

Note:
The raised hand will stay raised until you clear it. All other emotes will disappear after 3 seconds.
.
🌟 Private Area Highlights
To address confusion regarding who is and isn't in a private conversation area, we have added highlights and fading to clearly indicate who you are and aren't talking to.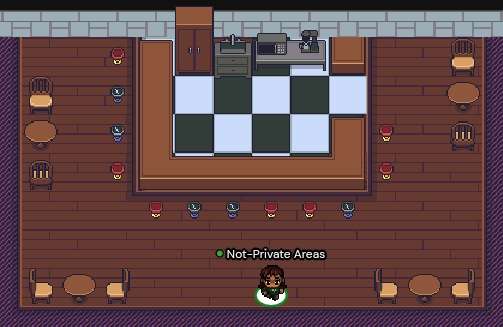 Now, when you walk into a private conversation area, the connected private tiles will be highlighted and the rest of the map will darken.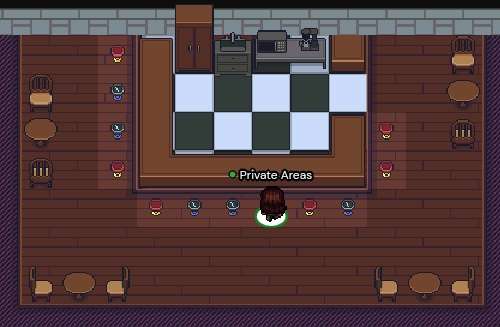 .
💌 Valentines Day and Lunar New Year Decorations
Everything, including the Bouquet Note Object can be found in the decorations tab!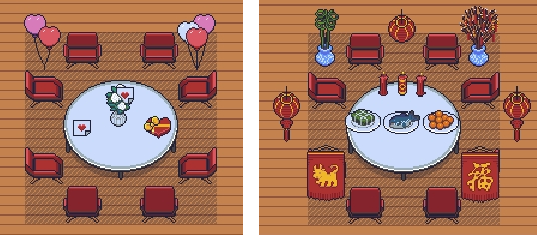 .
🎉 And a Collection of Subtle Improvements & Squished Bugs
New options for Floors and Walls for the Background Painter (Beta)
Status message and general text UI tweaks
Added ability to click on a name in chat to immediately start a private message
Added sounds when you mute and unmute yourself
Added Beta Safari Browser support
Better in-app feedback/bug report form
Discount Codes will now automatically be applied to reservation edits
Placing Portal tiles will now center on the target room (Mapmaker)
When copying or duplicating a space/room, portal tiles that point internally will now be copied over
Legacy assets now behave like all our other objects (Mapmaker)
12-1am TV Sync bug fixed (Mapmaker)
Object properties visually carrying over to other objects bug fixed (Mapmaker)
Default Room Change Error fixed (Mapmaker)
Spotlight bugs fixed
External Call integration bug fixed
Added shortened invite links that only last for 24hrs