💻 Remote Work-Exclusive Features
Some of you may already know this, but Gather has never had a physical office. In fact, when the company was founded, only 1 of our 4 founders had met everyone else in person! Needless to say, improving the remote work experience is high on our list of priorities, and we're excited to announce a few remote-work exclusive features!
A few of these features have been quietly trickling out over the last few weeks. Features will continue rolling out to more Remote Work Spaces* as we gain confidence in the features' performance and stability.
📆 Personal Calendar [Gradual Rollout for Remote Work Spaces Only]
To help keep track of your schedule, you can now link your personal Google Calendar with Gather!
Personal calendar events will be displayed in addition to the Space-wide calendar events
Only you will be able to see your calendar events
Only one GCal account can be linked per Gather account (but you can display as many calendars from that account as you like!)
If the location for your calendar event is a Custom Spawn Location Link, you can teleport straight to the location using your Gather Calendar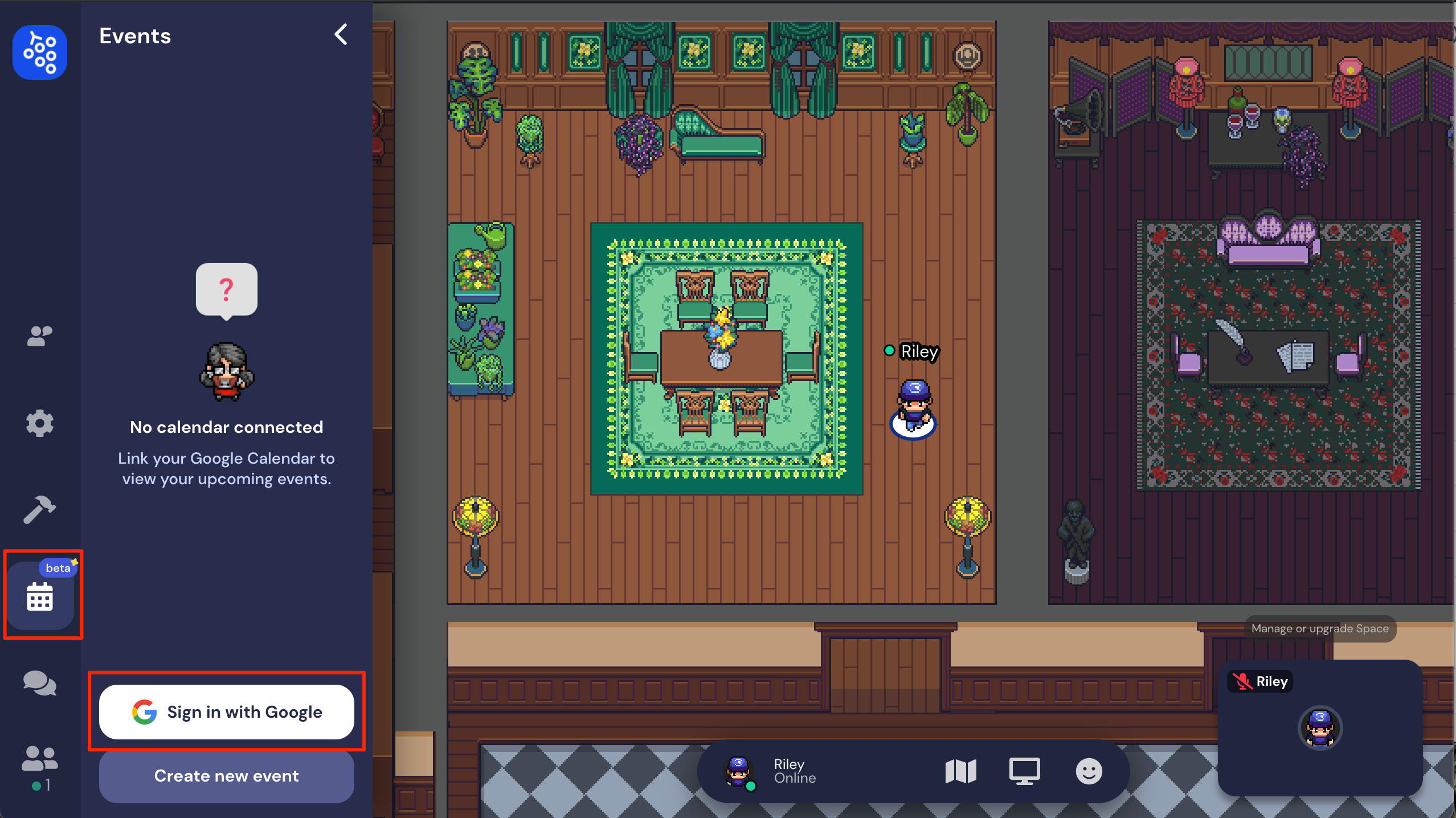 👩‍🎤 Members List [Remote Work Spaces Only]
To better track who's a member of your office and who's a guest, we've added membership sections (Members, Guests, and Offline Members) in the Participants panel for remote work users! A Member is a user who is logged into the Space with their Gather account
and has been set as a Moderator, Builder, or Owner
in that Space.
You can use our new invite modal to directly invite your co-workers as Members of your Space. Once they accept the invitation, they will be added as Builders and can immediately start decorating their own desks!
Note:
If you invite a Member to your remote office Space, they must first create an account. Then after signing in, they will be added in the Builder user role.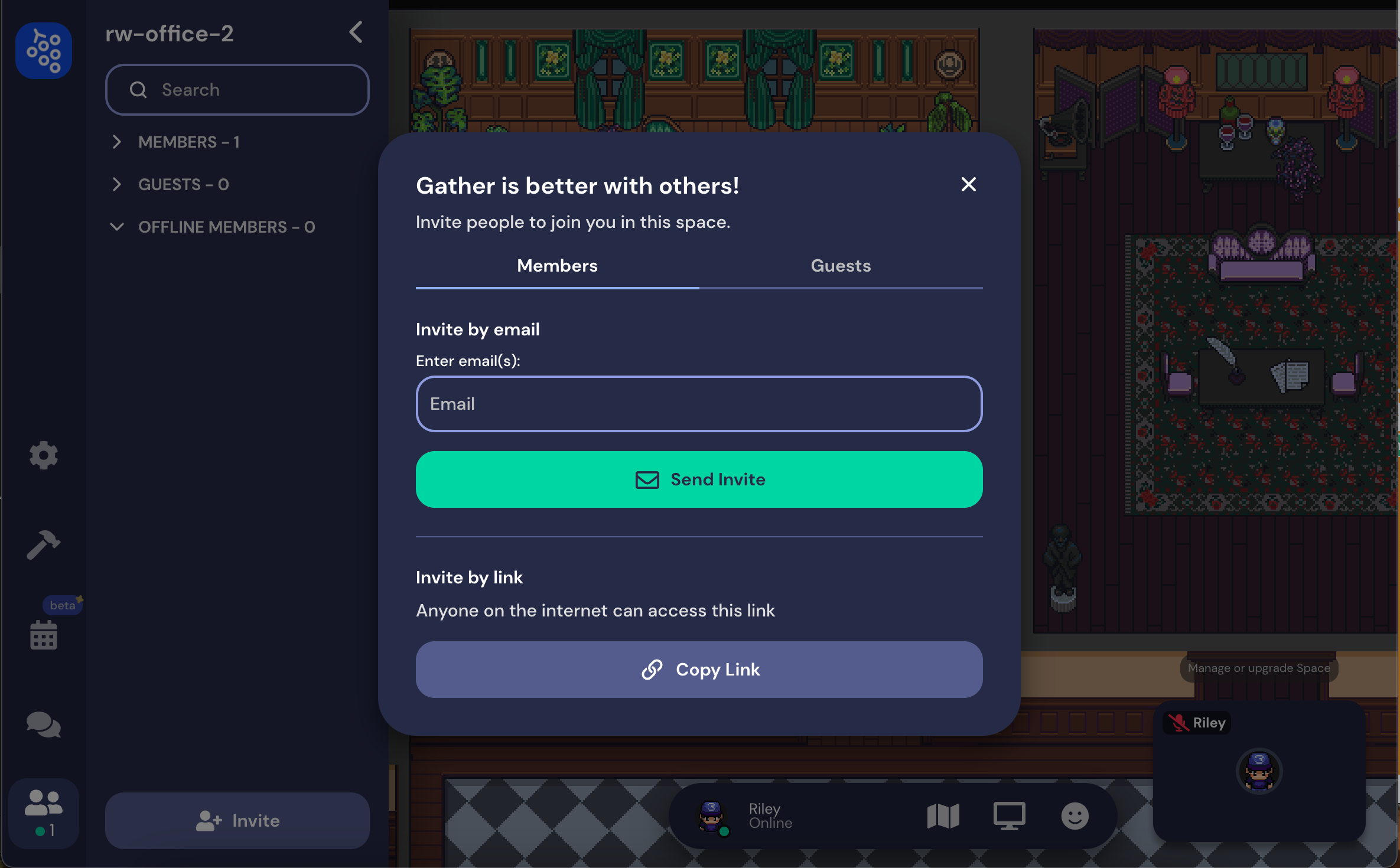 *
Your Space is a Remote Work Space and eligible for the above features if you responded "Coworkers/ remote work" to the question, "What are you building this space for?" during the original creation of your Space.
📊 Performance and Stability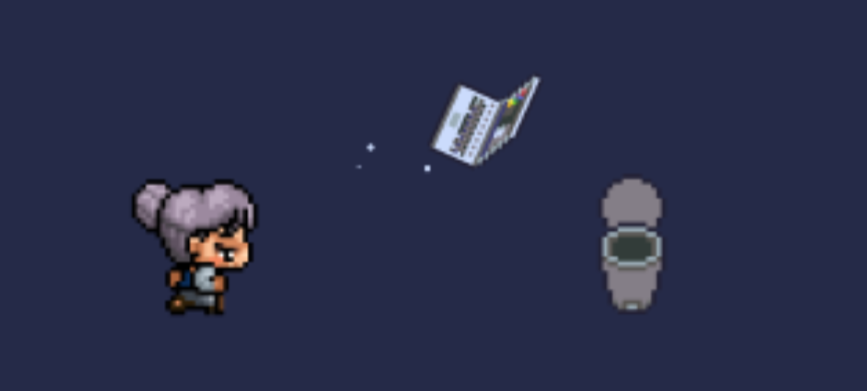 Thank you all for bearing with us this last week. We have had a record number of service outage, some of which were on us, and some of which were on our own service provider. We are painfully aware of the issues this causes for everyone's workflows and appreciate your support as these issues were resolved.
We are 98% sure that we've tracked down the root causes and have implemented changes to help provide a more stable experience moving forward. Thank you to all of you who have reported issues as soon as they happen and have worked with us to help understand the problem.
🦋 Less Flashy Updates and Bug Round Up
Fixed Space calendar bug so that only Owners, Moderators, and Builders see the Create new event button in the Calendar panel
Fixed spotlighting bug that prevented guests from manually unspotlight themselves
Fixed character picker bugs
New character picker rolled out to 50% of all Spaces
Created an invitation flow so that when someone is added as a Builder, Moderator, or Owner but does not have an account, they will be invited to create one via email
Fixed infinite loading bug
Resize signing modal for Mobile
Fixed position on Left Nav Participants Card
Updated desktop app to v14
Updated invite modal for remote offices to separate Member and Guest invites
Email invite field for remote offices increased to allow 50 different email addresses at a time
That's all for now!
- The Gather Team