🤸‍♀️ New Character Picker [Gradual Roll-out]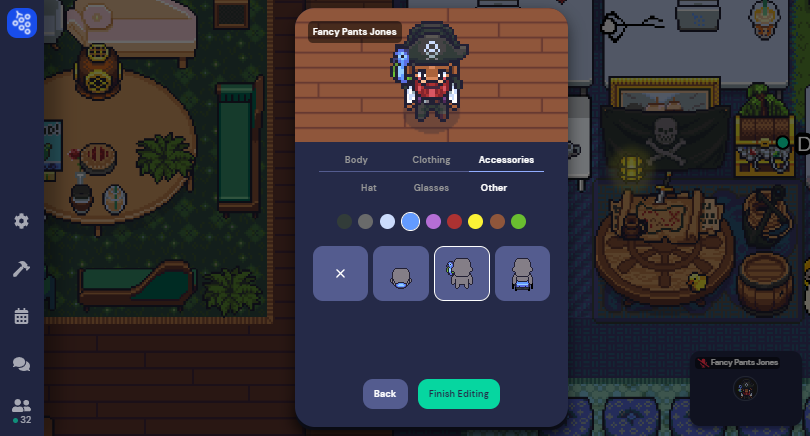 Avast, ye land lubbers! Time's come for a new-fangled character picker! Hundreds of custom combinations await, if ye dare! Customizable components include:
Skin tone
Hair (on your head and your face)
Shirts/ Dresses
Pants
Shoes, and
Accessories Galore!
Our wonderful Art team has been working tirelessly to help bring this to life. More options will be added over time. This feature will be gradually rolled out to make sure there aren't any surprise issues before going fully live on all Gather Spaces!
🏙️ Public Spaces and Events [Coming Soon!]
We plan to launch a Discover page for public Spaces and events. If you would like your Space or Event to be listed, please
fill out this form
.
🏘️ Gather Plaza Beta [Accepting Applications Now!]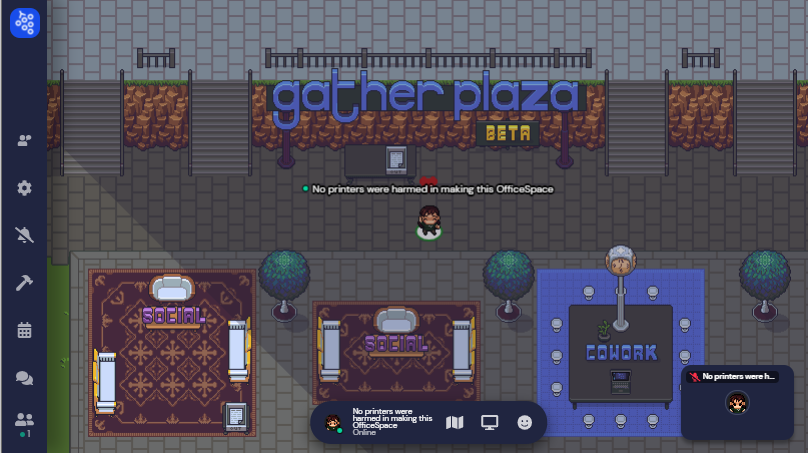 We are beginning explorations for the very first official "Gather Plaza," a communal space designed to be a virtual hub, accessible right outside your remote work office's front door.
You will be able to mingle with employees from other companies connected to the plaza during lunch or after work. There will also be exclusive events held in the plaza for the beta cohort!