🏝 Try to Escape the Island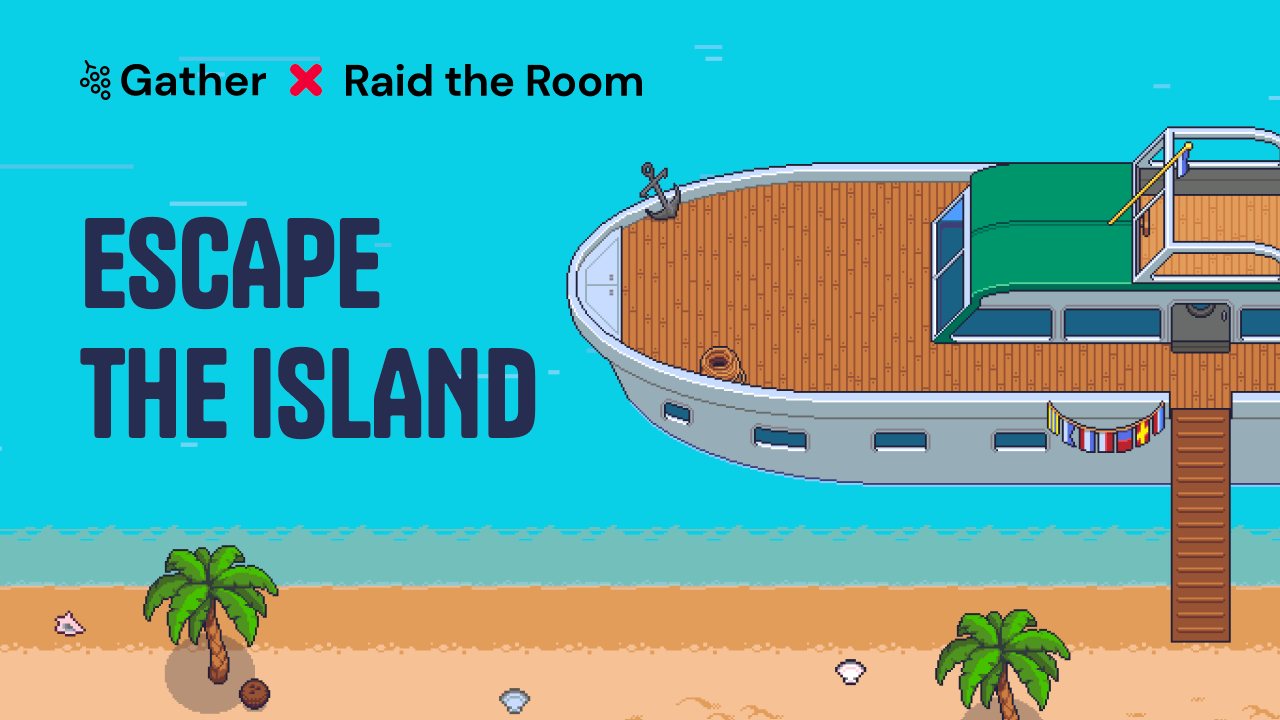 Gather has partnered with Raid the Room to create a virtual escape room experience! Do you have what it takes to escape the island? Work together in a team of 2-6 people to solve puzzles and conquer all five levels before you miss your ride home. Check it out on the
Explore
tab from your
Gather homepage
.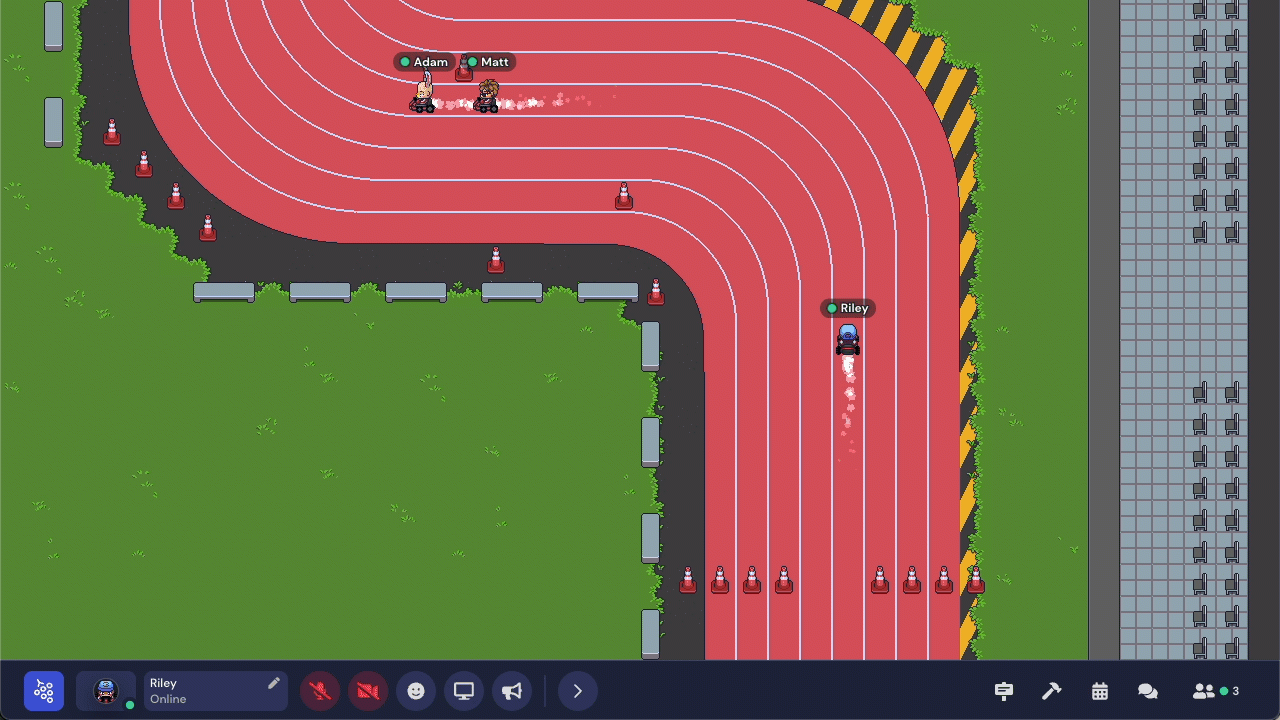 Go-karts have been moved to Extensions, and they are now available in all Spaces! Open
Extension Settings
in the Mapmaker, then activate
GoKarts
. Next, add a go-kart station to your Space from the Object Picker. Wait a few minutes, then go-karts show up to the right of the station. Just press "x" to hop on a kart and you're off to the races! Read more on the
go kart extension
.
🦋 Less Flashy Updates and Bug Round Up
Added a shortcut for Admins to spotlight someone with their hand raised in an Event Space. Hover on their name in the Participants list to select the Spotlight (megaphone) icon.
Released larger office templates for Remote Work Spaces for up to 150 people. (50% rollout)
Removed heatmap in Event Spaces, returning to standard mini map.
Fixed issue so that disabling screen share works correctly.
Fixed issue so that people who are not signed in can successfully create a Space.
Fixed Rec Room in Remote Work Spaces so that you can successfully choose your social.
Fixed photo mode in Event Spaces so that anyone with video turned off is hidden from the screenshot (no longer shows broken image).