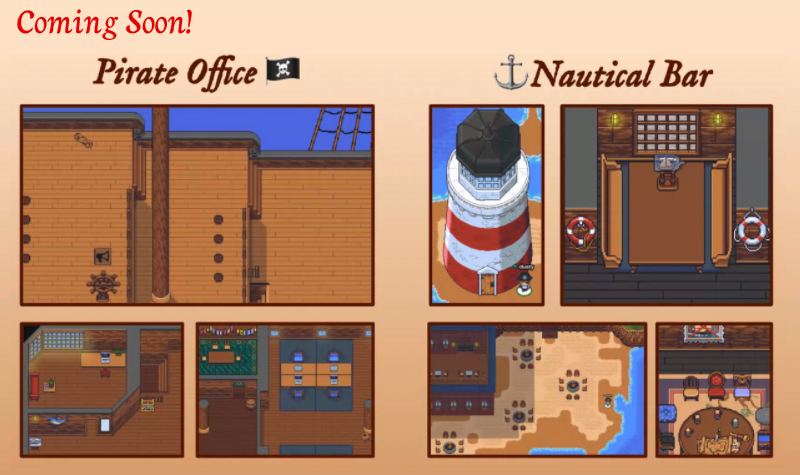 Arrrrrrr you ready? Look out for these lovely new maps by our incredible art team!
Otherwise, this week is sparse on new features as we continue working on stability, performance, and applying last week's lessons learned to improve your experience moving forward!
We would like to give a shout out to the incredible community builders we've seen over the last few months! Check out the
Unofficial Gather Communities Page
where we've collected a few of the larger communities we've heard about. If your Regional Gather Community Group would like to be added to this list, please email
community@gather.town
.
It's been incredible to see people from all of the world working together to bring each other closer together while physically distancing to help slow the spread of COVID. Thank you for all that you do!
🦋 Less Flashy Updates and Bug Round Up
Added Suggested Objects for Build Mode tab (to complement recent objects)
Fixed issue with set object "start time" not triggering
Fixed bug for Build Mode that allowed placing preview objects even if you did not have permission to build [no more ghost trees!]
Fixed Erase Mode rapid use white screen issue
Desktop App - Fixed bug that prevented screen sharing
Cleaned up a lot of code
That's all for now!
- The Gather Team